Products
We will provide customers with everything that can be processed from the animal. Fresh or deep frozen meat. Our main export products include pork, pork fat and offal. Actively we export as well beef, poultry and fish.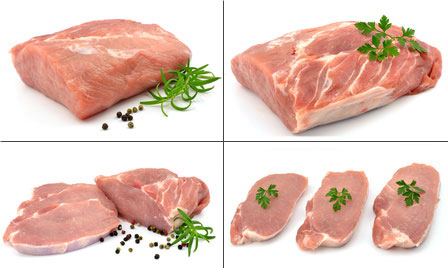 Over and above this our product range includes:
 Pork sides
Shoulder whole or deboned
Collar bone-in or boneless
Pork rinds - Pork heads
Pork back fat, neck fat and cutting fat
Pork head meat
Pork diaphragm
By-products, offals
Hams whole or deboned
Pork and beef feets
Tails
Ears
Jowl
Belly
Pork trimming
Pork root meat
 We are very happy to supply meat cut to your own specifications. Just get in touch.